In our "On The Rise" series so far, we've already looked at screenwriters and cinematographers, two cinematic professions that often don't get the credit they deserve. This week and next, we're going to be looking at another key role that simply doesn't get enough attention -- actors. No matter how hard they try, the poor thesps never seem to get the attention or pay they deserve.

So we're being a little facetious here -- actors are so often the figures that films are sold on, and do much of the heavy lifting when it comes to marketing. But for all of the stunning cinematography and special effects wizardry of modern cinema, those who neglect a film's performances do so at their peril. One of the reasons we do what we do is that we love actors -- we find the casting process fascinating, and little beats the thrill of walking out of a movie having discovered an actor that you'll be watching for years to come. With that in mind, we've rounded up 10 of our favorite relatively unknown male performers that we're sure we'll see bigger and better things from in the future (with ten women of equal talent to follow next week).

By sheer coincidence, Variety picked their own 10 rising stars of 2010 today, and, while there's some crossover with their list, we've tried to pick some names that you haven't necessarily been hearing about all year long -- the likes of Rooney Mara, Aaron Johnson, Josh Hutcherson and Blake Lively are all likely to be big stars, but they're all fairly high profile as it is. So with no further ado, here are our 10 picks: five veterans on the verge of moving to the next level, and five less familiar faces who are shining equally brightly.

Established

Lee Pace
While he's yet to become a household name, Lee Pace hasn't wasted any time in working with some talented folk. Tarsem Singh ("The Fall"), Robert De Niro ("The Good Shepherd") and Tom Ford ("A Single Man") have all utilized his skills. While he is poised to get his biggest exposure yet with a role in the upcoming "Breaking Dawn" films, our hope is that it's just a brief flirtation with the world of franchise films and that he carves out a niche as a go-to character actor because he's got the makings of a Mark Ruffalo. He can do sensitive heartthrob as evidenced in his solid turn in the criminally ignored "Miss Pettigrew Lives For A Day"; as he can do slimy ex-boyfriend in the otherwise awful "When In Rome" and he practically walks away with Max Winkler's "Ceremony" in his pocket with a hilarious turn as the arrogant, self-involved documentary filmmaker Whit Coutell. Pace has got lean leading-man looks and rugged boy-next-door charm, as he demonstrated with his quirky performance in the cult, much-missed TV series "Pushing Daisies." He's got a couple more films on the horizon, the comedy "30 Beats" and Hilary Swank horror film "The Resident," but this is a guy who needs to be cast in an ensemble drama or character-driven comedy. We've certainly noticed his talents, here's hoping the casting directors out there do too. And they forget "Marmaduke" swiftly as well...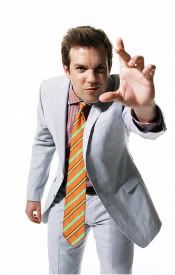 Jason Sudeikis
Sunset Boulevard is littered with the broken bodies of Saturday Night Live stars who've tried to become movie stars. For instance, Chris Kattan will dance for a penny, and relate stories from the making of "Night at the Roxbury." With the show in something of a creative dip at the moment, you'd think that the chances of any of the current cast breaking out and becoming the next big comedy star would be fairly slim, but that's not the case. Kristen Wiig's well on her way, particularly with next summer's Apatow-com "Bridesmaids," but may be a little too out-there for mainstream success. But the next guy who could really break out as a leading man in a big way is Jason Sudeikis. Kansas-born Sudeikis (the nephew of "Cheers" star George Wendt, fact fans!) was spotted at Second City, something of a breeding ground for SNL writers and performers, and joined the show's writing staff in 2003 before becoming a full-blown cast member in 2006. He's had small roles in the ignominious likes of "The Rocker," "Semi-Pro" and "What Happens In Vegas," none of which made as strong an impression as his recurring role on "30 Rock." But it was his recent role in the above-average rom-com "Going the Distance," alongside "It's Always Sunny in Philadelphia" star Charlie Day as Justin Long's two best friends, that points the way to potential stardom. Profane and hilarious, the pair provide the bulk of the film's laughs, but it was Sudeikis' likeable everyman charm that saw him stand out. He's got two high-profile comedy roles next year in the Farrelly Bros' "Hall Pass," alongside Owen Wilson, and reteaming with Day, along with Jason Bateman, Kevin Spacey, Colin Farrell, Jennifer Aniston and Jamie Foxx in "Horrible Bosses," one of the best comedies we've read in a while, on the page at least. He's got the comic abilities and the range to suggest that, if either or both of those films hit, he could become Hollywood's go-to comedy lead.


Adam Scott
At some point, we're going to discover something that 37-year-old Adam Scott can't do. I mean, it's not fair to the rest of us otherwise, right? He's handled serious drama in HBO's "Tell Me You Love Me," and his terrific performance in the woefully underseen indie "The Vicious Kind." He can carry off comedy both gonzo -- stealing the show in "Step Brothers," his coke-addled cameo in "Eastbound and Down" -- and grounded -- his subtle TV work on "Party Down" and "Parks and Recreation" displays supernaturally good comic timing. Hell, the guy can even fire a shotgun while piloting a jetski, as in the recent horror "Piranha 3D." It's somewhat baffling that Scott hasn't made the A-list yet, considering all that, his leading-man good looks and the fact that he's been working steadily for over 15 years. He can't stay Hollywood's best kept secret for too much longer though -- he's in the tantalizing cast of "My Idiot Brother" alongside Paul Rudd, Zooey Deschanel, Elizabeth Banks, Rashida Jones, Emily Mortimer, T.J. Miller and Steve Coogan, and in Jennifer Westfeldt's comedy "Friends With Kids" alongside Jon Hamm and Kristen Wiig. It can only be a matter of time before someone gives him a high-profile lead, and if they don't, we'll just have to do it ourselves.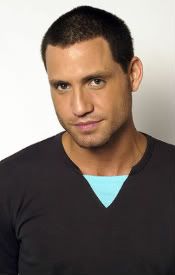 Edgar Ramirez
What, you weren't dazzled with Ramirez's performance as Keira Knightley's bounty-hunting beau in Tony Scott's under-appreciated fever-dream "Domino?" Or as a conspirator in forgettable "Vantage Point"? Or a baddie in "The Bourne Ultimatum?" Well, quite frankly, neither were we. But it's hard to ignore the kind of raw charisma he brings to Oliver Assayas' epic, three-part "Carlos," which is even more impressive considering he is portraying a notorious global terrorist who brought destruction and ruin to much of Europe in the '70s and '80s. As Carlos, he's a bit of a braggart, a man who gets by on pure charisma until he can sell himself to the next regime that wants wholesale bloodshed. Even while staging elaborate plots, Carlos remains human, thanks in large part to Ramirez and to Assayas' shrewd decisions, like devoting some of the last act to Carlos' inflamed testicle. Throughout much of the movie, you wonder how Carlos got away with all of this mayhem for so long, but in the capable, expect hands of Edgar Ramirez, it seems like a breeze. Because, really, he's just that good.


Joel Edgerton
We recently described Australian actor Joel Edgerton as "the thinking man's Sam Worthington," and, while that's not quite fair on the latter -- for all the grief we give him for his wooden blockbuster performances, the guy can act, as anyone that's seen him with Abbie Cornish in "Somersault" will attest to -- we stand by it. Edgerton's been a semi-familiar face for a while; after starring in the cult Australian series "The Secret Life of Us," he cropped up in two of the "Star Wars" prequels as the young Uncle Owen, in the Heath Ledger vehicle "Ned Kelly," and among the deceptively strong cast of Antoine Fuqua's "King Arthur." He demonstrated some decent leading man chops in the British comedy "Kinky Boots," but has barely been heard of outside Oz in the last few years. Not that he's been idle -- along with brother Nash (who directed this year's thriller "The Square," which Joel appeared in) and David Michod ("Animal Kingdom," which Edgerton also contributes a strong supporting performance), he set up Blue Tongue Films, which is turning into a veritable renaissance of the Australian film industry. Now that that's underway, Edgerton is coming back to Hollywood. He voiced villain Metalbeak in Zack Snyder's "Legend of the Guardians," but he'll be more prominent in 2011, both as Tom Hardy's older brother in Gavin O'Connor's MMA drama "Warrior," and as the lead, alongside Mary Elizabeth Winstead, in the prequel to "The Thing." If those films connect, on top of the likes his subtle, yet simmering turn in "Animal Kingdom," Edgerton could well find himself eclipsing his country-mate Worthington on the A-list


Honorable Mentions:
As we mentioned at the top, we disqualified a few names who, despite our feelings that they're set to be big stars in the near future, were just a little too well-known to make a list such as this. These names included Jon Hamm, who demonstrated big screen chops on "The Town," Aziz Ansari, who graduates to leading man alongside Jesse Eisenberg in next year's comedy "30 Minutes or Less," Oscar Isaac, who's been seemingly cropping up everywhere, including proving the highlight of the otherwise dull "Robin Hood," David Tennant, who having won over fans as TV's Doctor Who, makes his Hollywood debut next year in what should be flamboyant fashion in "Fright Night," Demetri Martin, who's becoming something of a Steven Soderbergh favorite, moving from his aborted version of "Moneyball" to his next film, "Contagion," and Bryan Cranston, who's lined up a host of movie roles between seasons of his Emmy-winning performance on "Breaking Bad."

In terms of those who only just missed out on the list, Max Minghella wiped away memories of patchy previous roles with a strong performance in "The Social Network." Like Edgerton, Australian actor Ben Mendelsohn looks set to convert his blinding performance in "Animal Kingdom" into big screen work -- he's already taken a villainous role opposite Nicole Kidman and Nicolas Cage in "Trespass." French star Romain Duris had an honest-to-god crossover rom-com hit with "Heartbreaker," and we're sure he'll start to become a Hollywood fixture before too long. If "Monsters" finds the audience it deserves, Scoot McNairy could well find himself become a sought-after actor before too long. And as for Brits, Riz Ahmed was the grounded center of "Four Lions," bringing a heap of pathos to his role as a prospective suicide bomber, while Luke Evans was the breakout star of "Tamara Drewe," and has already lined up a host of Hollywood gigs, while Edward Hogg has the lead in Roland Emmerich's "Anonymous," and should follow in his footsteps fairly quickly.


Many of the names who just missed out on our list also come from TV. Ty Burrell, for instance, has gone from character actor to MVP on the hit sitcom "Modern Family," and will figure heavily in next year's "Butter," a role nearly taken by Jim Carrey. Sudeikis' "Horrible Bosses" co-star Charlie Day looks set to be the big break out from cult show "It's Always Sunny in Philadelphia," while Chris Pratt has become "Parks and Recreation"'s secret weapon, and has a plum supporting role in Bennett Miller's "Moneyball" coming up. "Community" star Joel McHale should prove a fixture in comedies in years to come, and has a lead in Robert Rodriguez's "Spy Kids 4" coming up, alongside Jessica Alba. On the other side of the pond, while we hear "Womb" is something of a disaster, current Doctor Who Matt Smith has charisma and talent to burn, and will undoubtedly convert his success on the sci-fi show to the big screen at some point. Similarly, Benedict Cumberbatch, who's made a decent living out of playing uptight Brits in the likes of "Atonement," was a revelation in the BBC's "Sherlock," and he'll be exposed to an even wider audience next year with a big part in Tomas Alfredson's "Tinker, Tailor, Soldier, Spy." Finally, Irish actor Chris O'Dowd ("The IT Crowd") has become something of a Hollywood comedy favorite of late, with "Dinner for Schmucks" this year and "Gulliver's Travels" and "Bridesmaids" on the way.

Newcomers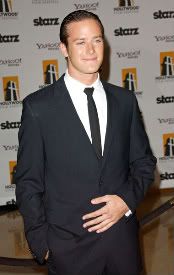 Armie Hammer
While Jesse Eisenberg and Andrew Garfield will be getting an endless amount of awards love for "The Social Network," neither was as truly challenged, technically speaking, as Hammer, who was faced with the formidable challenge of giving distinct and memorable identities to the would-be Facebook champions, Cameron and Tyler Winklevoss. Hammer (ably assisted by the body-doubling of Josh Pence) was so convincing that audiences are still shocked to find out he didn't have an actual twin. Perhaps most impressive is that the actor has taken each of his roles with the professionalism of a seasoned veteran, when others in similar situations as him would be content with a heartthrob status. Hammer was already set to break through in George Miller's "Justice League" film as Batman, which failed to take off, and he'd been stuck in TV world for a while, albeit in memorable roles in the likes of "Reaper," but his indomitable personality and sophisticated throwback look, make it a case of not if, but when, Hammer is going to be an A-lister.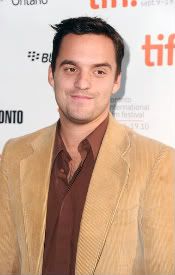 Jake Johnson
The first time we really noticed Jake Johnson was in the Charlyne Yi/Micheal Cera quasi documentary "Paper Heart," where Johnson did a convincing job of playing the director, Nicholas Jasenovec (we don't really learn until the credits that it's not actually Jasenovec). It was a serviceable quiet turn, but it didn't really prepare us for his unexpectedly hilarious turn as Teddy, Uma Thurman's drunken sad/happy brother in Max Winkler's "Ceremony." We had our various issues with the film, but we'd be lying if we said the actors (include Pace above) weren't riotously funny in their comedic performances. Orphaned since a young child, Johnson's Teddy is loathing the fact that is older sister (Thurman) is about to get married and during the weekend getaway wedding comedy, the character spends the weekend entirely soused and acting as the life of clown-ish life of the party. But underneath his booze-sozzled facade is an ache and fear of losing his only family member and Johnson turns on the tears and charms instantly often with delicious delivery. Aside from Pace, Johnson steals every scene he's in and it basically wants us to go back and check out every Funny or Die clip or TV show he's been involved in. Directors will be quickly catching on if they're not already. Next up for him is a role in Ivan Reitman's "No Strings" (formerly titled, "Friends With Benefits") starring Natalie Portman and Ashton Kutcher.


T.J. Miller
You watched the destruction of New York City through his eyes in the Matt Reeves sci-fi disaster flick "Cloverfield," and with his distinct commentary along the way, T.J. Miller ably stood in for the audience, who screamed, "what the fuck was that?!" in harmony with his camera-toting character, Hud. The comedian was a standout in the the lightweight rom-com-for-boys "She's Out Of My League," as the Napoleon Dynamite on steroids best friend, Stainer, a high point in an otherwise lackluster bit of fluff. He's also made made memorable appearances in "Get Him to The Greek" and "Extract," and he will next be seen in the unfortunate-looking "Yogi Bear," the Jack Black version of "Gulliver's Travels," and the awesomely cast, "My Idiot Brother." But Miller is more than just the new funny sidekick on the scene. Aside from Spike Jonze's "I'm Here," the best short we saw at SXSW was the one he wrote,"Successful Alcoholics" (co-starring his "Cloverfield" crush Lizzy Caplan and directed by Jordan Vogt-Roberts). Hilarious, but then ultimately kind of heartbreaking, we adored the short (sorry for not doing a full review guys, trailer is here) and crammed in laughs and then delivered an emotional punch at the end that did not feel out of nowhere. Based on that short alone, Miller's gutbusting performance and the writing, he's one to keep a close eye on. Our suggestion: you and Vogt-Roberts team up once more (hell, bring Caplan) too and make a feature-length effort.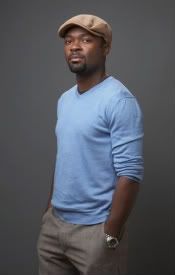 David Oyelowo
It's entirely possible that the name of 34-year-old Brit David Oyelowo is entirely unfamiliar. Even in the UK, where he made his name with the Royal Shakespeare Company, and starring in the original cast of TV series "Spooks" (alongside Matthew MacFayden), he's not exactly a household name. But all that should change in the near future. He's had major roles in the likes of Kenneth Branagh's "As You Like It," and as James McAvoy's Ugandan colleague in "The Last King of Scotland," but 2011 should see him step up in a big way. He's got a key supporting role in the Emma Stone period drama "The Help," and he'll crop up in a role originally earmarked for Don Cheadle in next year's blockbuster "Rise of the Apes," alongside James Franco, John Lithgow, Freida Pinto and Andy Serkis, so he'll be near-inescapable in summer 2011. But most important, and promising, was his casting as Martin Luther King Jr. in Lee Daniels' "Selma." While the project's been delayed, and indeed, may well never happen (Daniels is circling the similarly themed "The Butler" with Denzel Washington), but the casting of the actor as a figure as charismatic and powerful as King only hints at his powers as an actor. Even if "Selma" doesn't come together, we're sure another part of the same calibre is on the way.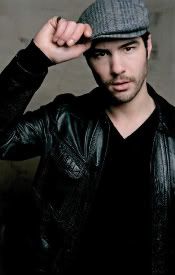 Tahar Rahim
If there's been a more blazing debut performance than Tahar Rahim in "A Prophet," you'll have to remind us -- close to a year since we've seen the film, we haven't been able to get Rahim out of our heads. While Jacques Audiard's film isn't as wholly successful as the director's last film, the stunning "The Beat That My Heart Skipped" (this writer never quite bought the more impressionistic moments), it's still one of the year's best, and French-Algerian actor Rahim's performance, as he transforms from terrified teenager to powerful gang lord over a prison spell, was indelible. Winning the Best Actor Cesar, and picking up a BAFTA Rising Star nomination, we clearly weren't the only ones who thought so, and Rahim's already been picked out -- he'll play the villain in Kevin Macdonald's "The Eagle," and has otherwise shown a terrific taste in projects, lining up roles in Lou Ye's "Bitch," Emir Kusturica's Palestine-set drama "Cool Water" and, most recently, Jean-Jacques Annaud's "Black Gold." With all this in mind, we're unlikely to see him cropping up in a Katherine Heigl rom-com any time in soon, but he's all the more promising for that.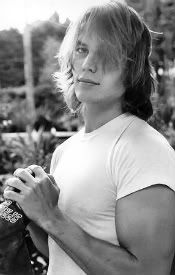 Honorable Mentions:
There are a bunch of relatively young names who have been touted for big roles all year, so much so that they felt a little too well known for the list. Taylor Kitsch, for example, broke out in "Wolverine," and already has blockbuster leads lined up in "John Carter of Mars" and "Battleship." The latter co-stars "True Blood"'s Alexander Skarsgard, who'll also move to the other end of the spectrum next year in Lars Von Trier's "Melancholia." Logan Lerman and Josh Hutcherson were both hotly tipped to play "Spider-Man," but neither should take it to hard -- the former's the lead in Paul WS Anderson's "The Three Musketeers," and the latter has Neil Patrick Harris' "Aaron and Sarah" and the sequel to "Journey to the Center of the Earth" lined up.

Johnny Simmons stole the show in 'Scott Pilgrim,' and Donald Glover is so great on "Community" that a fan campaign to have him play Spider-Man managed to gain ground -- it's only a matter of time until both get bigger roles. Michael Angarano also proved he could carry a movie on his shoulders with "Ceremony," while Keir Gilchrist was more than decent in "It's Kind Of A Funny Story," even if the film was something of a misfire.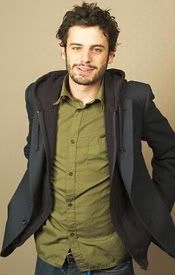 As for names that just missed the list, many did so simply because they're unknown quantities, picked from nowhere to headline big movies. Among them were Luke Kirby ("Take This Waltz"), Ezra Miller ("We Need To Talk About Kevin"), Henry Hopper ("Restless"), Shiloh Fernandez and Max Irons ("Red Riding Hood"), Sam Clafin ("Pirates of the Caribbean 4") and Jeremy Irvine ("War Horse"). If the filmmakers' faith in these actors is rewarded, expect them all to feature heavily in this list next time around.

James Frecheville was another "Animal Kingdom" breakout, and has been taking meetings all over town, while Joel Kinnaman ("Snabba Cash") has already started booking high-profile Hollywood gigs, starting with alien invasion picture "The Darkest Hour." Timothy Spall's son, Rafe Spall ("Hot Fuzz"), has his highest profile job to date next year alongside Anne Hathaway and Jim Sturgess in rom-com "One Day," while Aaron Paul's been gaining such plaudits on "Breaking Bad" that he's bound to make a big-screen splash soon. Joseph Mazzello wiped away any memories of "Jurassic Park" with "The Pacific" and "The Social Network," while Reece Thompson was another stand-out in the "Ceremony" ensemble. Daniel Kaluuya converted his amazing stage performance in "Sucker Punch" to a big part in "Johnny English Reborn," while identical twins Luke and Harry Treadaway have been poised to break out for some time now. -- Oli Lyttelton, Kevin Jagernauth, Adam Sweeney, Drew Taylor, RP