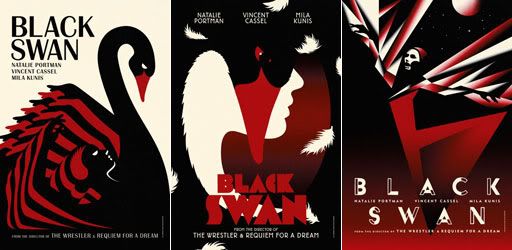 We're still a couple of months away from the release of "Black Swan," but the buzz from Toronto was very strong. Both director Darren Aronofsky and star Natalie Portman have become two of the most sought-after stars in town, and both our Toronto takes on the film were nearly raves -- Kevin saying that it "might be the best film of Aronofsky's career," and the E.I.C. calling it "mostly magnificent."

This writer will be catching it next week at the London Film Festival, and the film hits theaters Stateside December 1st, but in the meantime, Empire have premiered four international teaser posters for the film. And they're glorious.

While we're as fed up of endless posts on movie blogs about minimalist posters, the four modernist-inspired, vaguely Soviet teasers are pretty outstanding, and we'd sprout wings on our back for framed copies of all four. Check them all out full-size over at Empire. Note in the U.S. the release date has shifted ever so slightly from December 1 to December 3.